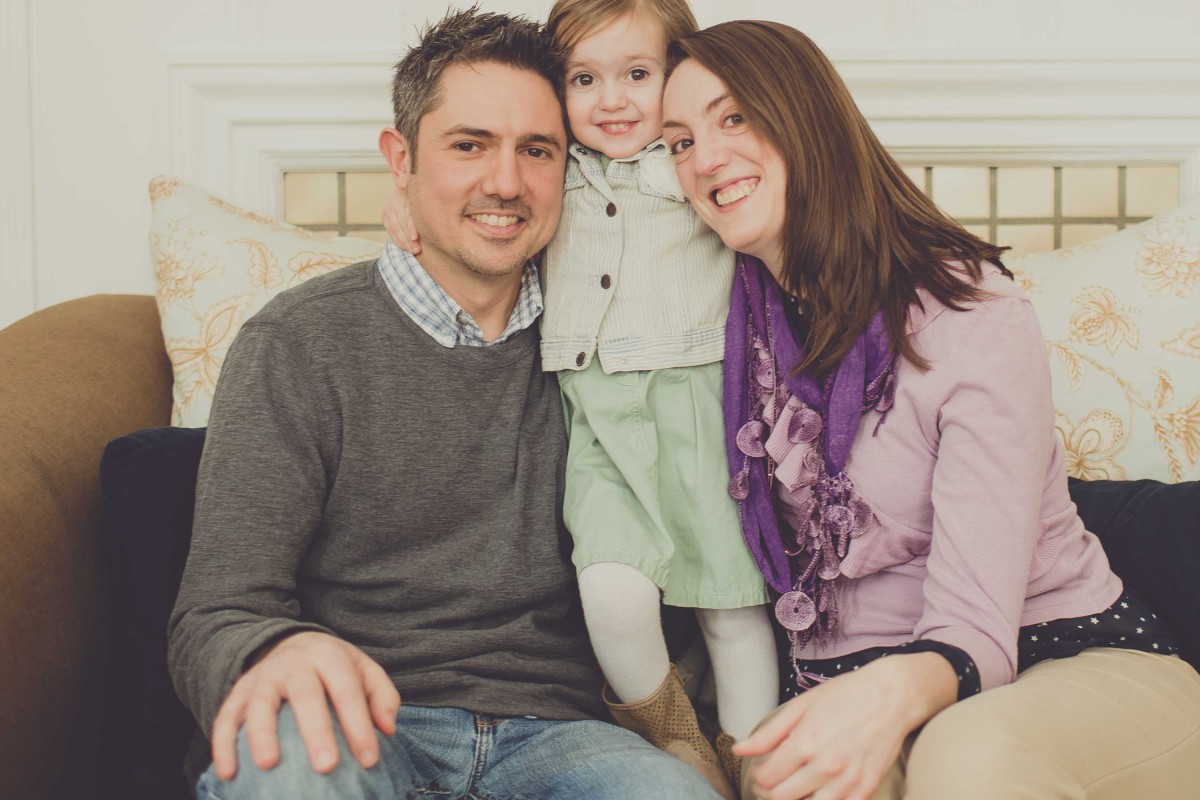 AMY Z., BEXLEY – OHIO, STAFF MEMBER

"I started with BungalowBranch at their Cassingham Branch and loved it so much I wanted to partner with them to open my very own location! I am so excited and thrilled to continue what BungalowBranch has already established and to be part of something unlike any other employment opportunity I have ever had. I have never been in a work environment where my concerns and ideas are both listened to and taken into consideration. BungalowBranch is such a wonderful place for both children and staff!"
FAIR FAMILY – CASSINGHAM BRANCH IN BEXLEY, OHIO

"All materials are terrific! – some of the best I have seen of any child care provider, home-based or center!"
HAAN – CASSINGHAM BRANCH IN BEXLEY, OHIO

"The program is professional and I like the story time, musical time, and the craft making which is very cool!"
HADLEY – CASSINGHAM BRANCH IN BEXLEY, OHIO

"I like the day-to-day program/structure and the location is close to home. I like the activities, stimulation, and interaction Madalyn experiences while there. I think the program is great!"
ERVIN – CASSINGHAM BRANCH IN BEXLEY, OHIO

"As a mom, if I can't be there, I love that another mom…is there to love my child"
FUHR FAMILY – CASSINGHAM BRANCH IN BEXLEY, OHIO

"I love that I don't have to worry about packing a bag since everything Elliott needs is provided – such as meals, snacks, and diapers. Since Elliott is new to child care, the staff has been very understanding and helpful with his fussiness."
B. DANIELS – CASSINGHAM BRANCH TEACHER IN BEXLEY, OHIO

"I chose to work for BungalowBranch because of the warm environment and professional nature of the program. The kids were extremely cute as well! How could I resist?! I loved the outdoor play activities – the bounce house and child care buggy with buggy rides to Bexley's weekly story time. Weekly music classes, signing time classes, learning time, and crafts created such a positive environment for the kids and me! There definitely needs to be more locations!"
HOWARD FAMILY – CASSINGHAM BRANCH IN BEXLEY, OHIO

"It's a big relief to know my daughter is in a safe environment that she enjoys. Plus, I love getting the annual DVDs. They give me a chance to see, not just hear, about all the fun things she is doing with her daycare friends."
SAMSUNG FAMILY – CASSINGHAM BRANCH IN BEXLEY, OHIO

"I liked that Giavanna liked going there so much! She never fussed when I dropped her off and seemed genuinely excited to be there… BungalowBranch has a nice structured day to keep them entertained and learning throughout."
KINYON FAMILY – CASSINGHAM BRANCH IN BEXLEY, OHIO

"Jacob seems very happy being at BungalowBranch. Even though he is too young to participate in a lot of the programs, he seems to be learning just from watching the older kids. We know that he is very well cared for and loved. The staff makes an effort to work on him sitting up and tummy time. All of this is very important to us… BungalowBranch is close to home and feels like a home with caring staff as well as being affordable, clean, safe, and well organized."
FUHR FAMILY – CASSINGHAM BRANCH IN BEXLEY, OHIO

"BungalowBranch is so much more than just a child care provider. Every day that we take our son there, I feel that he is part of something special and unique. He gets the sort of care and attention that larger child care centers promise, but couldn't possibly deliver."
RICE FAMILY – ROOSEVELT BRANCH IN BEXLEY, OHIO

"BungalowBranch has been a natural extension of our home for nearly two years. The loving, caring and educational environment continues to support our son's growth and development every day."
VAZQUEZ-NORMAN FAMILY – ROOSEVELT BRANCH IN BEXLEY, OHIO

"We like the structure of the program at Roosevelt Branch and their use of technology to communicate with parents. Miss Kelsey is easy to collaborate with and we know she cares about our son. He especially enjoys her art projects and is always happy to be at school!"
HARDESTY FAMILY – ROOSEVELT BRANCH IN BEXLEY, OHIO

"Our daughter has attended BungalowBranch since she was 12 weeks old. She is now a happy, bright, and loving 3 year old. The care she receives at her Branch has played an integral role in her becoming the well-adjusted little girl she is today. Her Branch has been more than a daycare, it is her second home and her providers and classmates are her extended family."
BLAKE FAMILY – STANWOOD BRANCH IN BEXLEY, OHIO

"I love how my child can grow with the program: infant to preschooler!"
ROBERTSON FAMILY – CASSINGHAM BRANCH IN BEXLEY, OHIO

"As a working mom, the hardest thing about returning to work after the birth of my daughter was finding child care that I felt comfortable with. The idea of my infant at a large day care facility with staff coming and going in shifts was terrifying. As I started to look for a private in home child care provider I became even more frustrated. I was searching for an in home provider that had structure and updates but a place where my child would get individualized attention in a home setting. BungalowBranch was exactly what I was looking for.
My daughter is one of just six children that spend the day learning and playing with Miss Kelley in her Bexley home. Kelley has three of her own children and Kelley has always treated my daughter like her forth child. Her patience with all of the children is amazing and her knowledge of child development has been a great resource to me as a first time mother. I have even called her on off hours and weekends to ask for her advice.
I love the daily email updates that my husband and I both receive. My husband works out of town often, and it is great for him to see what our daughter does at daycare while he is away. Kelley will often email pictures of fun activities the children are doing throughout the day. As a working mother it helps me feel connected to my child during the week. If my child was fussy in the morning or having a bad day I love that I am able to text Kelley and get an individual update at anytime.
Miss Kelley plans fantastic field trips for the children. My daughter loves to go on walks and play in the bounce house during the warmer months. The yearly fired trip to see Santa is something we always look forward to and the trip to Sky Zone was fun for both my daughter and I.
When I drop my daughter off each morning I know that she will be treated with kindness and love. Miss Kelley is more like an a fabulous aunt than just a child care provider!"
K. HAAS – ROOSEVELT BRANCH OWNER IN BEXLEY, OHIO

"Throughout my life I was told that I couldn't have my dream job unless I worked my way up. Start at the bottom and after years of working endless hours doing something I didn't even want to do TO eventually get closer to that perfect position. BungalowBranch completely changed that for me. I'm only 23 years old and already have the dream job. Everyday I get to teach adorable children things like music and art, as well as manners and how to share with others (all within my very own home!). No more worrying about forgetting things at home, whether I have to scrape the ice off my car, or if there will be traffic in the morning. Not only that, but BungalowBranch goes the extra step helping my business with things like paperwork, billing and keeping my classroom filled with students. I am so thankful to be a part of such an extraordinary, life-changing program and company!"
GARDNER FAMILY – ROOSEVELT BRANCH IN BEXLEY, OHIO

"Ruby loves spending her day at BungalowBranch and is excited to go every morning! We appreciate the focus on education, structure and values."
RIGGINS FAMILY – MARIES BRANCH IN GROVEPORT – OHIO

"Marie is the type of teacher that I want for my kids. Marie brings energy, enthusiasm, and creativity to teaching that the schools of today look for."
KIRKS FAMILY – MARIES BRANCH IN GROVEPORT, OHIO

"You will find that Marie Kujawski has characteristics such as compassion, good communication skills, and excellent organizational habits which make her an excellent teacher."